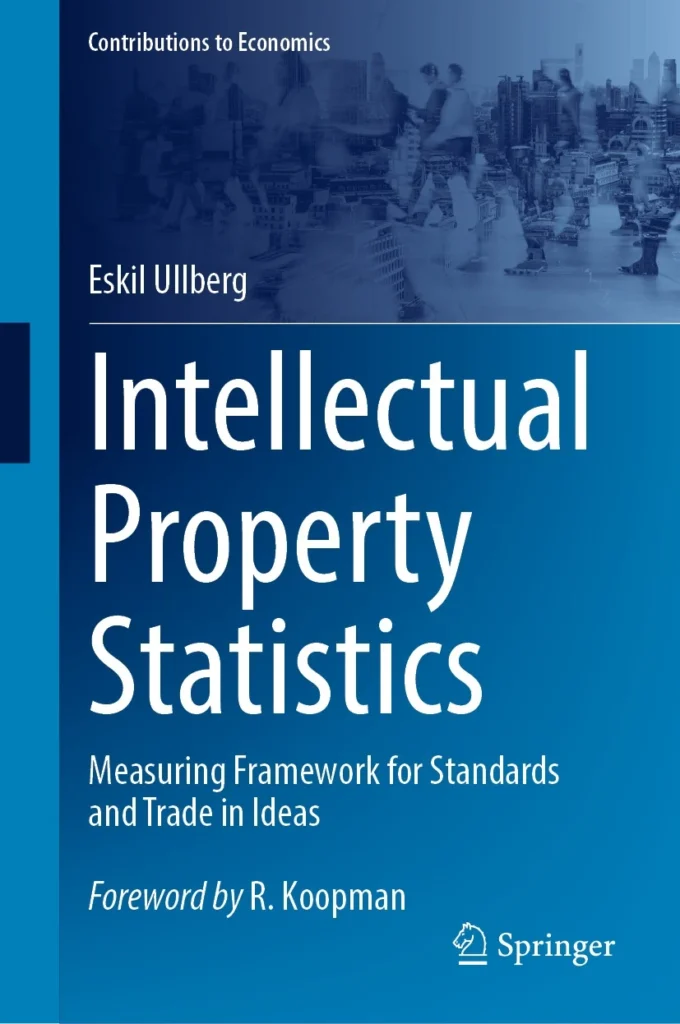 What is the value of cross-border Trade in Ideas (IP)? This question can only be given a sketchy answer today as theories of value, methods and data are lacking to provide accurate information for policy makers, businesses and inventors. This information is important for a well functioning market in patents, especially North-South exchange in patented technology, at a time of global issues related to food/water , energy, ICT(AI), climate/bio-diversity. IP Statistics begins to answer these questions and invites to a discussion among peers in statistical and accounting standards as well as users of this new information for an efficient Trade in Ideas.
Provides a statistical framework to measure the value of trade in intellectual property (IP)
Explores ways to introduce the framework in international standards
Discusses a proof of concept performed in a developing country
Praise for Intellectual Property Statistics…

"In this book, Prof. Ullberg has undertaken a Herculean task – to lay out a paradigm for the collection of IP Statistics to ensure that the … market of trade in ideas has the information and data necessary to function well.

[the] volume should be viewed as a starting point, a work in progress, but an important one that could very well influence the development of this important set of data on trade in ideas.

At a time when global issues … require both new ideas and the spread of those ideas widely to help ensure both economic growth and continued global economic convergence data that helps us monitor and evaluate what is happening in trade in ideas will be extremely valuable."

– Robert Koopman, American University, Washington, DC, USA and

Former Chief Economist, World Trade Organization, Geneva, Switzerland

The book is available at Springer Nature, Amazon, and other e-bookstores: https://link.springer.com/book/10.1007/978-3-031-36386-3

Interest in presentations/workshops on this theme?

Please contact E. Ullberg directly for interest in presentations/workshops and discussions on testing and implementing the proposed framework: Balance of Payment Statistics, Business Accounting, Inventor dialogues. Email: eskil@ullberg.biz or X: EskilUllberg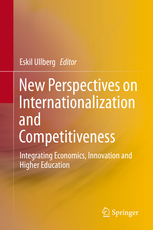 From the back: This excellent collection of essays provides new insights as to how the development and diffusion of knowledge are facilitating convergence in the structure of research organizations across the globe — a process that has enormous implications for how actors in all parts of the world compete with one another in an increasing array of arenas.  
The essays have valuable implications for understanding how producers of all kinds of knowledge across the globe are competing with one another and how geographical space and nation states are less important in the competition for novelty.
Rogers Hollingsworth
University of Wisconsin (Madison)
University of California San Diego
From the back: "This is a book for the times. Never have we been more in need of the wealth creation process that can only come from innovations subjected to the trial and error process of selection to decide what among all the experiments can be supported for further trial."
–Vernon L. Smith, Nobel Laureate in Economics 2002, Chapman University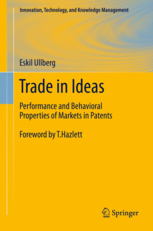 Research on Markets in Patents presented in this book called  Trade In Ideas – Performance and Behavioral Properties of Markets in Patents.