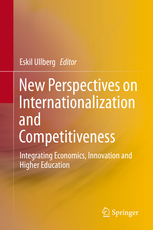 From the back: This excellent collection of essays provides new insights as to how the development and diffusion of knowledge are facilitating convergence in the structure of research organizations across the globe — a process that has enormous implications for how actors in all parts of the world compete with one another in an increasing array of arenas.  
The essays have valuable implications for understanding how producers of all kinds of knowledge across the globe are competing with one another and how geographical space and nation states are less important in the competition for novelty.
Rogers Hollingsworth
University of Wisconsin (Madison)
University of California San Diego
From the back: "This is a book for the times. Never have we been more in need of the wealth creation process that can only come from innovations subjected to the trial and error process of selection to decide what among all the experiments can be supported for further trial."
–Vernon L. Smith, Nobel Laureate in Economics 2002, Chapman University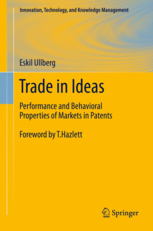 Research on Markets in Patents presented in this book called  Trade In Ideas – Performance and Behavioral Properties of Markets in Patents.