July 1, 2016 / Leave a comment
How should services be priced? This article outlines five steps towards a service logic driven by changes in IP and deregulation of major economic activities.
Article was published in Geneva Papers on Risk and Insurance in 2002 and  can be found at Geneva Associations.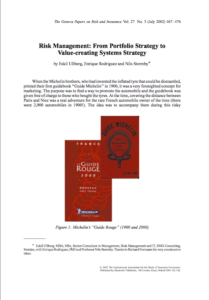 The Ullberg Report
*** SIGN UP TODAY *** FREE NEWSLETTER/REPORT
* These fields are required.
Archives
Archives